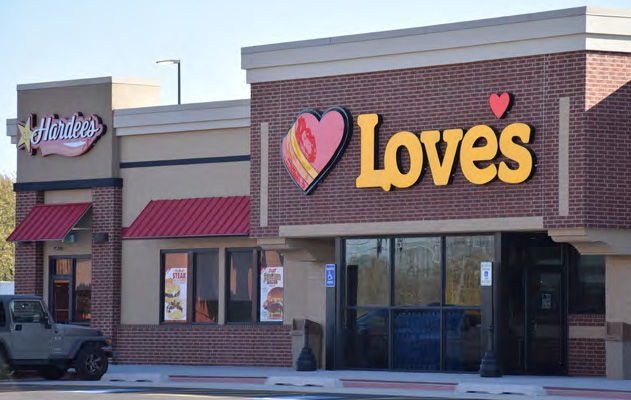 Business growth and economic development are indicators of a thriving community, primarily because the tax revenue generated from these occurrences is the primary way in which a community is funded. Unfortunately, when businesses exit a community and are not replaced with new ones, more businesses – and families – realize a much heavier tax burden. Fortunately for communities in Illinois, including South Holland, local governments are able to fight economic distress and business flight through Tax Increment Financing districts to self-finance redevelopment projects.
So-called TIF programs have helped South Holland retain and attract new business by redeveloping outdated buildings, upgrading infrastructure and paying for other public improvement projects that business owners look for when deciding to invest in a community.
Understanding how TIF districts work is complicated at best. At its basic level, TIF districts are specific geographic areas that exist per Illinois State law as an economic tool to drive business growth and expansion for up to 23 years. There are several criteria that must be met in order to qualify as a TIF district. There must be clear evidence that "but for" the incentive, development would not be possible.
Over the life of the TIF, increases in property tax revenue within a specific geographic area (known as a TIF district) are placed into a separate funding "bucket." The monies in that "bucket" are governed by state statute and can be used to pay for infrastructure and other improvements within the district boundaries.
Once the TIF district expires, the property taxes rise to their new level for all taxing bodies that cover the former district. Any monies left in the "bucket" are distributed among the eligible taxing bodies. It is important to note that these monies would not exist without the investment in infrastructure that the TIF district permits.
TIF funding has specific requirements and must be applied in the following ways:

Land assembly, acquisition
Demolition and site clearance
Costs related to rehab, reconstruction and remodeling of existing buildings
Infrastructure (sewer, water)
Detention ponds
Reconstruction and street improvement
"Many TIF requirements are infrastructure related because they are some of the most costly requirements needed to support business development," said John Watson, South Holland Economic Development Director. "South Holland has used TIF funding to replace old sewer and utility lines, as an example, to stimulate development. This directly led to the growth in new businesses in our downtown or Town Center area. Without these types of improvements, it would have been even more difficult to attract businesses to our community."
Having used TIF funding responsibly since the 1980s to revitalize the community, the program has proved to be a beneficial tool for South Holland.
"Route 6 was once a very outdated area that needed many improvements," said Watson. "We've been able to update, rebuild and upgrade many areas along the route that have attracted new businesses and created a plethora of job opportunities."
To learn more about Tax Increment Financing in Illinois visit https://www.illinois-tif.com