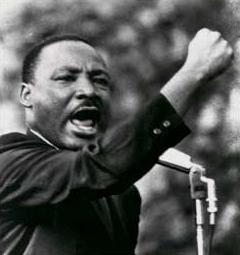 If  you missed the Village of South Holland's annual Dr. Martin Luther King, Jr. tribute, Saturday, January 17, it is available for view on-demand.  The event, titled "Advancing the Dream . . . Elevating Social Justice," was hosted at Covenant United Church of Christ, 1130 East 154th Street, South Holland, and featured:
Earl James, Coordinator of Multiracial Initiatives and Social Justice, Reformed Church in America
Rev. Dr. Ozzie E. Smith, Jr., Senior Pastor, Covenant United Church of Christ
Rev. Matt Waterstone, Senior Pastor, First Reformed Church of South Holland
Elder Prince Reed, Christ Community Church
Covenant United Church of Christ Youth Choir, Musicians and Praise Dancers
Gospel performance by McKinley School Choir.
You can still enjoy the tribute to Dr. King at your convenience.